info @ itapua.it www.itapua.it
Copyright © 2005-2008
All rights reserved
For your stay in Salvador da Bahia we have carefully selected some very nice flats and houses very well located (close to everything: beach, bars, restaurant, shopes, services and so on...) with every comfort that you can rent fully equipped at very good rates with welcome service, house cleaning and towel washing fully included. We also offer a full assistance service to the tourist or to the traveler.
Do you want to feel free in Bahia? Rent a car!

- Full insurance
- Free miles
- Road assistance 24h/24h
- New cars
- Car pick-up and return
at home or airport.

Reliable, safe cars and full service!
Itapua Turismo Ltda is a tour operator focused on tourist accomodations and services who want to have relaxing and amusing at Itapoan (the best beach in Salvador da Bahia) and to discover and live an appealing town and a magic land like Salvador and Bahia are.
Flight tickets, charter flights, Brazilian domestic flights, low-cost airways, special fares with all best airways companies!
RENT a CAR
AIRWAY TICKETS
Differently from many other brazilian destinations, for the tourist who wants to discover it, Salvador da Bahia is a town with an exceptional offer either from sea and beaches point of view (more than 22 miles of beautiful beaches !) either from cultural point of view (colonic architecture, museums, monuments, folk music, concerts...) either from gastronomic point of view without forgetting the spiritual as well as... its magic dimension.
You just have to choose what you want to do today!
Did you fall in love with Bahia and you would like to buy a house or a flat ?
Did you find a good bargain and you decided to invest ?

Contact us! We can help you with authority and with professional competence.

Why take the risk to waste your money?
Our goal is to supply a personalized and high quality service to let your stay in Brazil be the best possible and to transform your holiday into a pleasently unforgettable experience.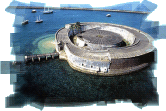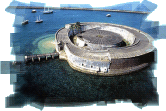 Itapua.it Agencia de Viagens e Turismo Ltda
P.zza Dorival Caymmi, 3 - Itapua, Salvador da Bahia (BA) Brasile
Tel. +55.71.3249.7626 - Cel. +39.339.798.3429 - Tel. +39.045.485.8811

Salvador da Bahia
BRAZIL